Bruce Power and its supplier partners have donated $100,000 to support the Huron Shores Hospice fundraising campaign. Bruce Power has donated $25,000, while its supplier partners have made a substantial donation of $75,000.
"We are truly grateful for Bruce Power's generous donation and continued support," said Cathy Herbert, Executive Director of Huron Shores Hospice. "Thanks to this contribution, we can continue to provide this vital service to our community, fostering meaningful moments between families and those in need of end-of-life care."
Held on September 21 at the Kincardine Pavilion, the seventh annual Handbags for Hospice Gala welcomed approximately 170 people and is the largest annual fundraising event for Huron Shores Hospice. The money raised at this event supports the organization's residential suites and provides comfort, dignity and quality person-centred care to those living with a life-limiting illness. Funds provided by Bruce Power and suppliers supported this event, along with other fundraising initiatives that benefit this organization.
"On behalf of Bruce Power and our supplier partners, we are proud support the Huron Shores Hospice," said Mike Rencheck, Bruce Power's President and CEO. "The kindness, comfort and care the Hospice provides to people and their families is so important to our community."
To learn more about Huron Shores Hospice services and fundraising, visit www.huronshoreshospice.ca.
The Bruce Power Supplier Sponsorship Program aligns the company's vendor partners with local, provincial and national non-profit organizations that focus on Indigenous youth, health and wellness organizations, Canadian veterans, community initiatives, and hospital foundations. Forty-four Suppliers are supporting the program in 2023, raising nearly $700,000.
Our supplier partners include: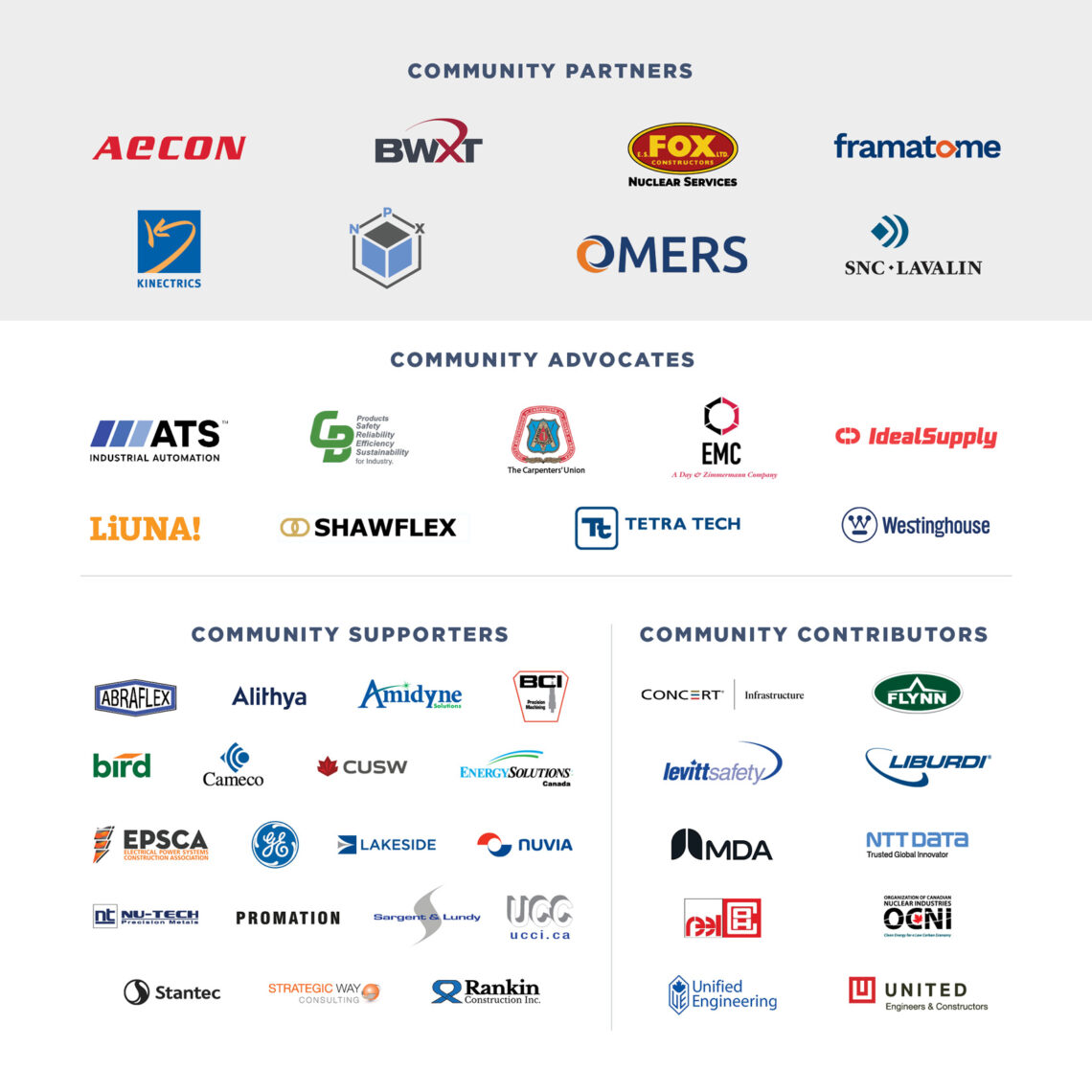 About Bruce Power
Bruce Power is an electricity company based in Bruce County, Ontario. We are powered by our people. Our 4,200 employees are the foundation of our accomplishments and are proud of the role they play in safely delivering clean, reliable, nuclear power to families and businesses across the province and cancer-fighting medical isotopes around the world. Bruce Power has worked hard to build strong roots in Ontario and is committed to protecting the environment and supporting the communities in which we live. Formed in 2001, Bruce Power is a Canadian-owned partnership of TC Energy, OMERS, the Power Workers' Union and The Society of United Professionals. Learn more at www.brucepower.com and follow us on Facebook, Twitter, LinkedIn, Instagram, TikTok and YouTube.
For further information, please contact: John Peevers – 519-386-3799 – john.peevers@brucepower.com