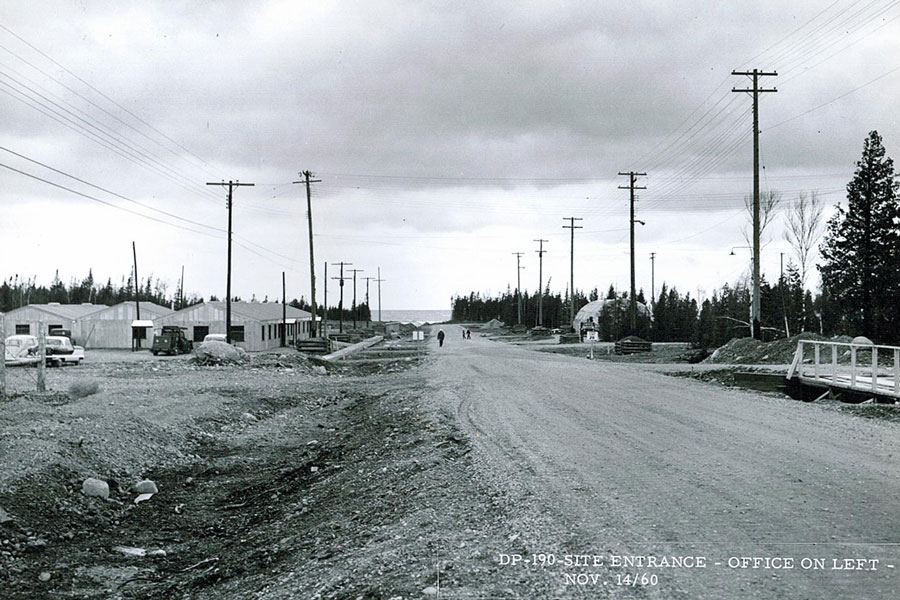 1960

Construction begins on Douglas Point, Canada's first commercial nuclear reactor.
1967
Douglas Point is powered up for the first time.
1968
Plans are announced for four nuclear reactors at Bruce A, as well as a Heavy Water Plant.
1969
Bruce A and Heavy Water Plant construction begins, while a proposal for a bulk steam system is proposed.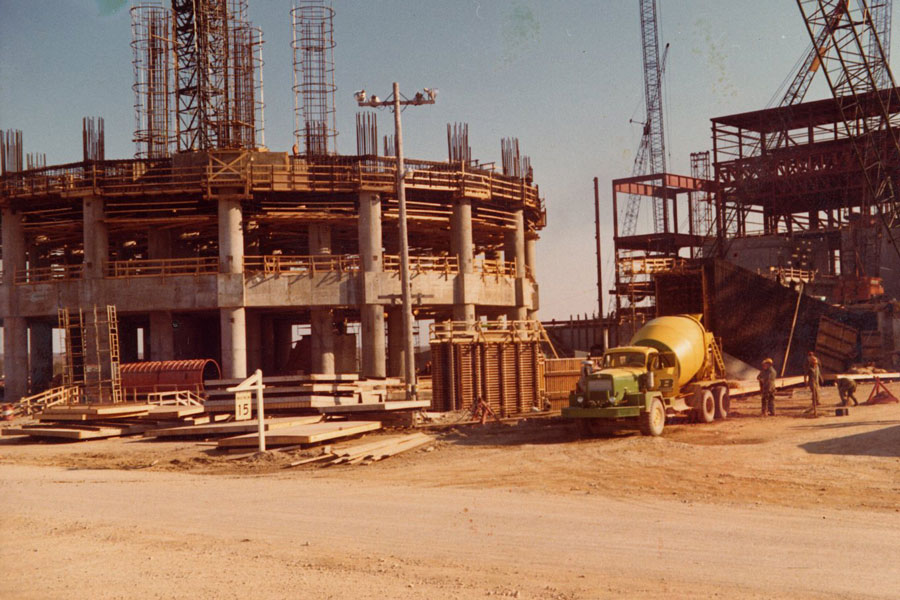 1972
A site bulk steam system is placed in service, while construction begins on the Western Waste Management Facility.
1973
The Bruce A Heavy Water Plant is placed in service.
1974
Construction begins on additional heavy water plants.
1975
A proposal to build four reactors at Bruce B is approved by the Ontario government. Construction begins the following year.
1977
Bruce Units 1 and 2 are placed in service.
1978
Bruce Unit 3 is placed in service.
1979
Bruce Unit 4 is placed in service.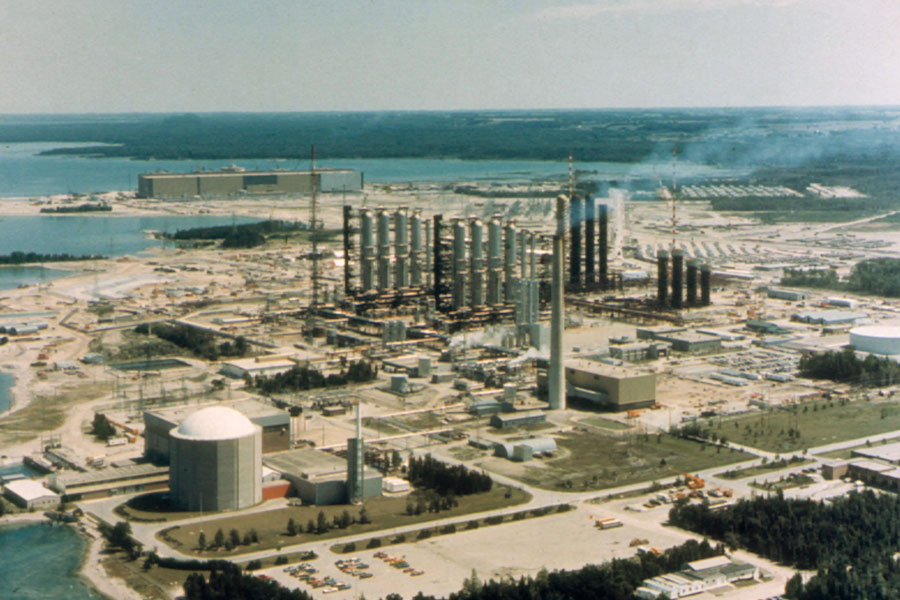 1980
Bruce B Heavy Water Plant is commissioned for service.
1981
Unit 1 is ranked the top reactor in the world with a 97% capability factor.
1983
Construction begins on the Bruce Learning Centre (called the Western Nuclear Training Centre at the time).
1984
Douglas Point and Bruce A Heavy Water Plant are shut down. Unit 6 comes online at Bruce B.
1985
Bruce Unit 5 placed in service.
1986
Bruce Unit 7 placed in service.
1987
Bruce Unit 8 placed in service.
1988
Bruce Units 3, 4, 6 and 7 place in the Top 10 reactors in the world for the previous year's excellent performance.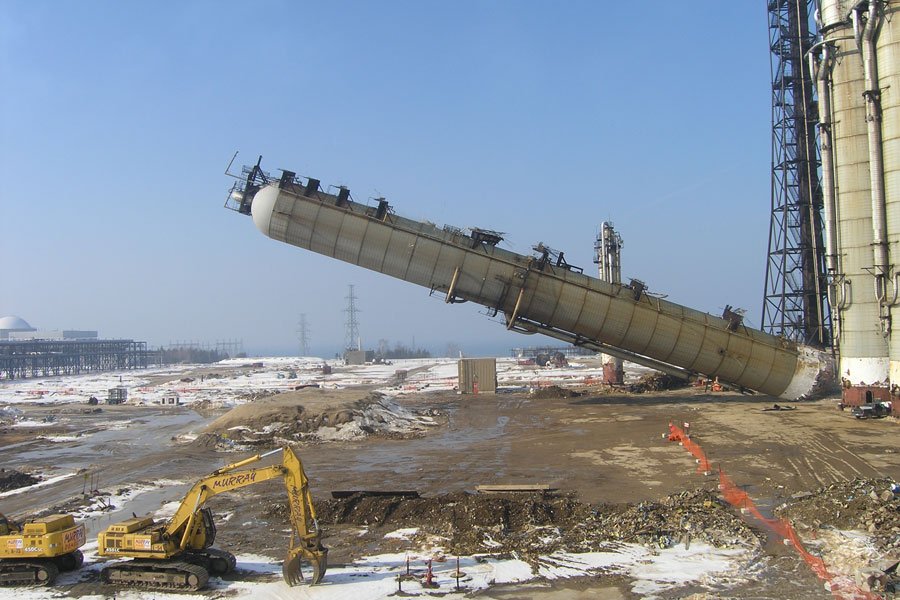 1991
Rehabilitation project approved for Bruce A.
1993
Faced with the largest surplus capacity of electricity in its history, Ontario Hydro defers decision made in previous year to retube Unit 2.
1994
Work begins to dismantle Bruce A Heavy Water Plant.
1995
Unit 2 at Bruce A is shut down and placed in layup by the former Ontario Hydro.
1997
Unit 1 at Bruce A is shut down and placed in layup by the former Ontario Hydro.
1998
Units 3 and 4 are shut down and placed in layup by the former Ontario Hydro.
1999
Ontario Hydro is divided into five successor companies to prepare for a competitive electricity market.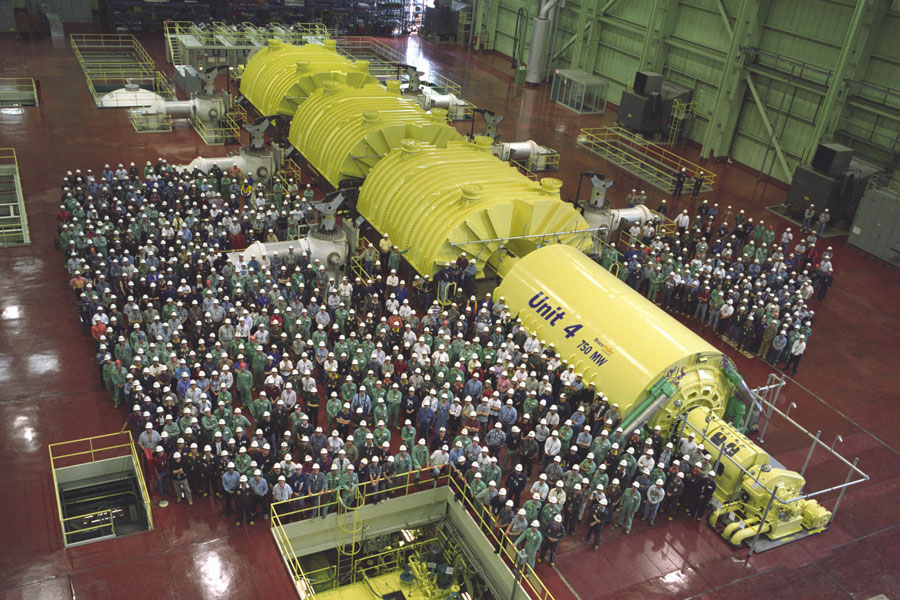 2001
Bruce Power assumes operational control of the site and confirms plans to restart Units 3 and 4. Terrorist attacks in the U.S. prompt the formation of a full-time, rapid-response, armed security force at Bruce Power.
2002
Ontario's electricity market opens to competition. TransCanada Corp. and BPC Generation Infrastructure Trust (OMERS) join Cameco, the Power Workers' Union and the Society of Energy Professionals in the Bruce Power partnership, while British Energy withdraws.
2003
Units 5, 7 and 8 at Bruce B remain online to help restore power to the grid after a massive blackout leaves large parts of Ontario and the northeastern U.S. without power. Unit 4 is returned to service for the first time since 1998.
2004
Unit 3 returns to service for the first time since 1998.
2005
A multi-billion dollar agreement is reached between Bruce Power and the Ontario Power Authority paved the way for the refurbishment of Units 1 and 2, which were shut down in 1997 and 1995 respectively.
2006
Bruce B finishes the year as the top-performing multi-unit nuclear plant in Canada.
2007
History is made in Unit 2 with the installation of the first steam generator ever to be replaced in a Canadian nuclear plant.
2008
Bruce Power signs a protocol agreement with the Saugeen Ojibway Nation, on whose historical lands the site sits.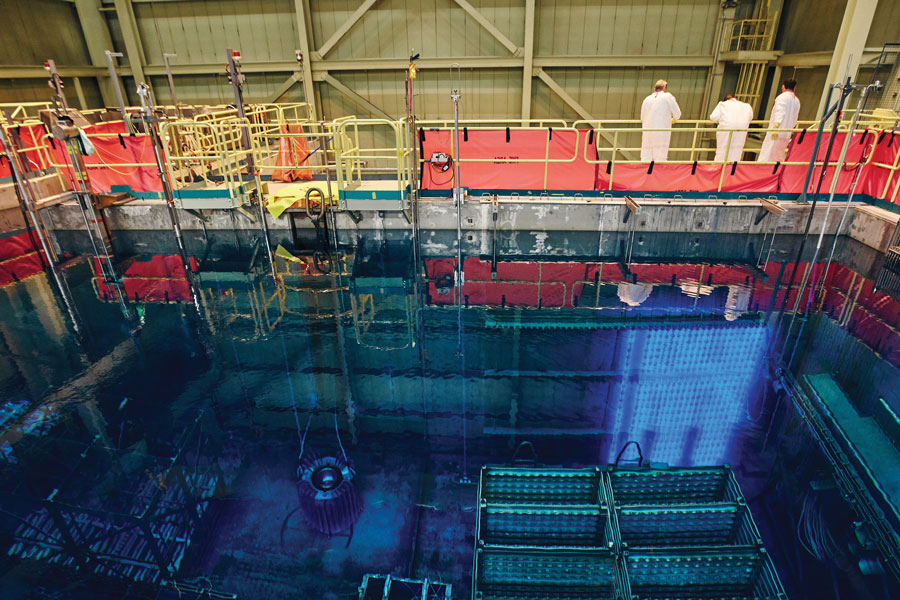 2010
Bruce Power employees achieve 22 million injury-free hours.
2011
A Fukushima Response program is launched on site after earthquakes and a tsunami in Japan cripple the Fukushima Daiichi nuclear facility. Many upgrades to our safety systems and emergency response are implemented over the next four years. 
2012
Staff and contractors return Units 1 and 2 to service, while life-extension programs on Units 3 and 4 are completed. 
2013
Bruce Power becomes the world's largest operating nuclear facility.
2014
The Ontario government shutters its final coal plant, in what is considered the largest clean-air initiative in North America. Bruce Power, in returning Units 1-4 to service over the previous decade, provided the government with 70% of the carbon-free energy it needed to shut down coal.
2015
The company signs an amended agreement with the Independent Electricity System Operator to extend the life of Units 3-8 over the next two decades, securing the long-term future of the site through 2064.
2016
Bruce Power's Life-Extension Program officially begins on Jan. 1, 2016. President and CEO Duncan Hawthorne announces his retirement after 15 years at the helm of the company. He is replaced by Mike Rencheck. 
2017
Bruce Power and the County of Bruce launch the Economic Development and Innovation Initiative to ensure the communities in Bruce Grey and Huron counties share in the economic benefits generated by Bruce Power's multi-year Life-Extension program.
2018
Bruce Power receives a 10-year operating licence extension from the Canadian Nuclear Safety Commission. 
2019
A 129,000-square-foot training facility opens in Kincardine in preparation for the Major Component Replacement project. Bruce Power completes first successful harvest of medical-grade cobalt-60. The Saugeen Ojibway Nation and Bruce Power sign an agreement to jointly market new isotopes, creating new economic opportunities within the SON territory.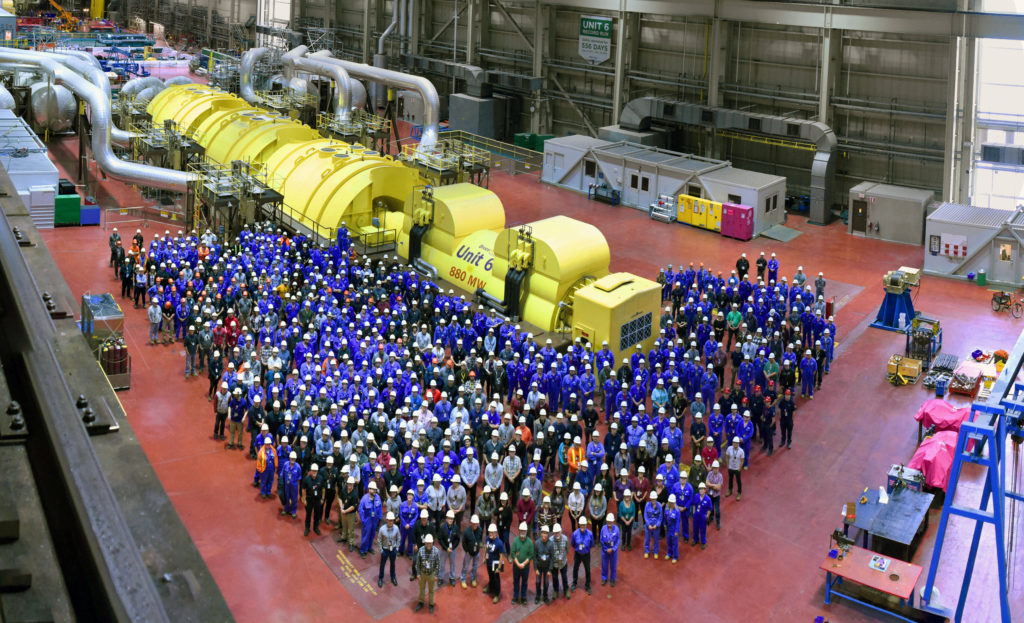 2020
Bruce Power begins Major Component Replacement project in Unit 6, which stayed on track despite a two-month delay due to the COVID-19 pandemic. 
2021
Bruce Power announces Project 2030, a project to increase the site generation peak to 7,000 MW for the 2030s. The company also provides more than three million pieces of personal protective equipment to frontline workers, businesses, Indigenous communities and schools to fight COVID-19 — the largest announced donation from a private-sector business in Canada. Bruce Power supports the province's historic vaccination efforts, working with health units across Ontario to establish mass vaccination hubs.
2022
Bruce Power installs Isotope Production System (IPS), making Unit 7 the first power reactor in the world with capability to produce short-lived medical isotopes.  The innovative IPS was designed and manufactured by Isogen (a Kinectrics and Framatome company).