See what the 2,300-acre Bruce Power site looks like on a narrated bus tour
Bruce Power is proud to offer narrated bus tours in the months of June, July and August.
In June, a narrated bus tour will be offered daily, Monday to Friday, at 1 p.m., to guests who pre-register using our third-party booking site.
In July and August we move to three tours a day (11 a.m., and 1 and 2 p.m.), seven days a week (except statutory holidays on July 1 and Aug. 5). Pre-registering is strongly recommended for all of our tours to secure your seat.
The tour begins at the Bruce Power Visitors' Centre with a short film in our 100-seat, air-conditioned theatre. After a security check of your government-issued photo ID, you will get on a bus and take a tour of our 2,300-acre site.
Please note that government-issued identification will be required for all participants. For children under 18, a parent or guardian must be present to vouch for their identity.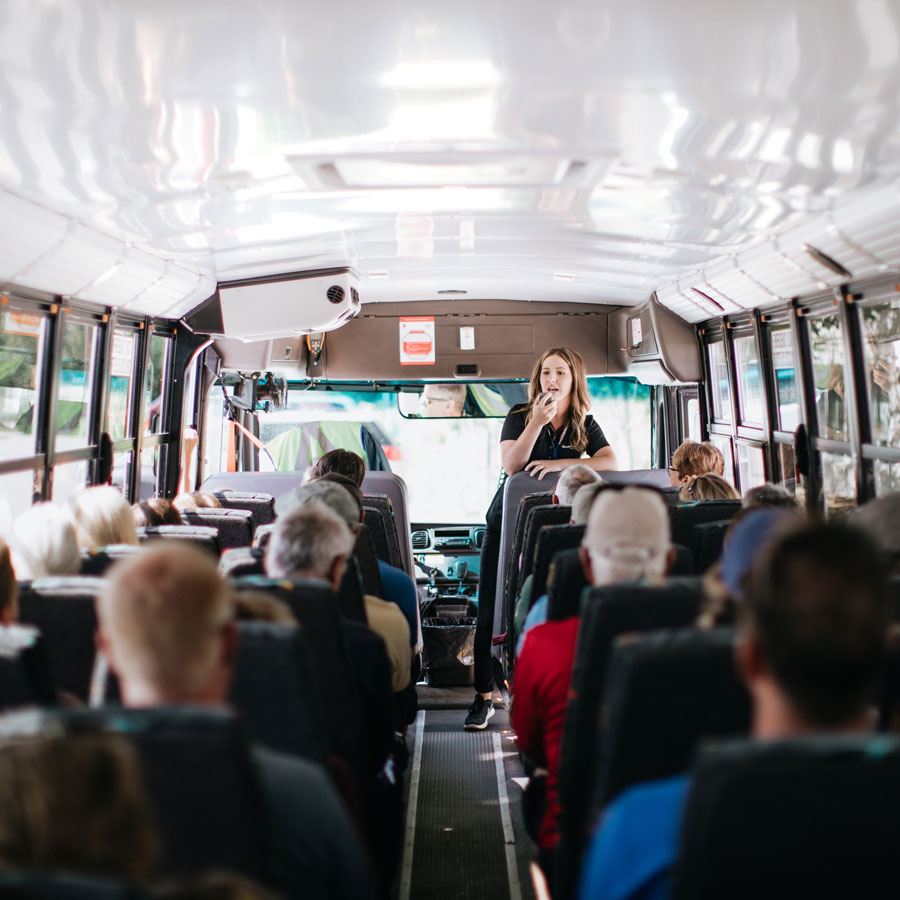 Directions
3394 Bruce County Rd. 20,  Municipality of Kincardine
West of Hwy. 21
North of Tiverton, ON.
For more information, please call toll free 1-866-748-4787 ext. 17777 or email BNPDVisitorCentre@brucepower.com.
Before visiting Bruce Power in the winter, please check the local weather. We are located in an area that receives a lot of snow and driving can be hazardous.