As a leading producer of carbon-free electricity for the province, Bruce Power now offers clean energy credits (CECs) to help Ontario corporate electricity customers reach their environmental and sustainability goals.
What are clean energy credits?
Clean Energy Credits are electronic certificates that businesses can purchase from Ontario clean energy generators, including nuclear operators, to offset Scope 2 emissions from their Ontario-based operations in order to achieve voluntary environmental targets.
Bruce Power's Clean Energy Credits
Bruce Power's CECs are created from our investment in new and incremental nuclear generation output through a series of power uprate projects under Project 2030 and our Life-Extension Program. By providing additional incremental carbon-free generation to the Ontario power grid, Bruce Power is helping to keep the grid clean by reducing the Independent Electricity System Operator's (IESO) need to dispatch additional natural gas generation. For 2023, we will be selling a limited quantity of CECs. For additional information, please contact a member of the Net Zero team, below. 
Our nuclear advantage
Zero-emissions nuclear power is the backbone of Ontario's clean electricity system, providing reliable, carbon-free power for the dynamic needs of our province. Bruce Power is proud to generate 30 per cent of the clean electricity used to power Ontario's hospitals, schools, businesses and homes.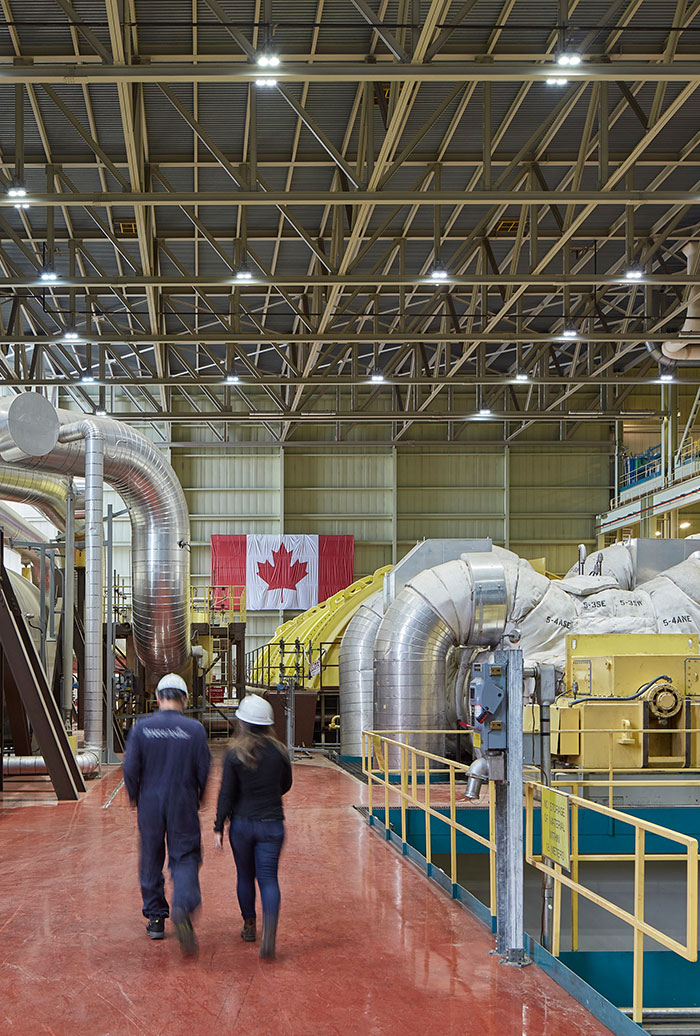 "Bruce Power recognizes the importance of clean energy credits to support the development of new clean energy projects and keep electricity rates affordable for Ontario residents and businesses. Through incremental clean electricity output from Project 2030 and our Life-Extension Program, we will create a substantial supply of clean energy credits for the province."
Mike Rencheck,
President & CEO, Bruce Power
How do Clean Energy Credits work?
Energy is generated from clean, emission-free sources such as nuclear, hydro, wind or solar.
That power is supplied to the grid. Each MWh is eligible to be sold as a CEC.
Companies looking to offset their emissions can purchase the CEC and register it with the Ontario CEC Registry which facilitates the CEC transfer.
Proceeds from the sale of CECs will go into a Future Clean Energy Fund (FCEF) which will be used to keep electricity costs down and to fund the construction of clean electricity projects in Ontario.
Contact us to learn more about CECs from Bruce Power
Wes Johnsen

– Director, Bruce Power Net Zero
Wes Johnsen is the Director, Net Zero, a role focused on exploring commercial business opportunities that leverage the carbon free advantages of nuclear to enable complementary technologies to help Ontario transition to decarbonized energy systems across all sectors of the economy. Key areas of interest include Bruce Power's own clean energy credits, energy storage, low-carbon hydrogen, clean synthetic fuels and electric vehicle charging infrastructure.
Previously Wes led Bruce Power's Power Trading organization, which included all commodity trading activities and the dispatch of the nuclear fleet to the grid. He has proudly worked in the nuclear industry for close to a decade and is extremely passionate about the environment. He recognizes the importance of successfully navigating the energy transition to decarbonize the world, while maintaining an affordable, reliable and secure energy system.
Alvin Zhang

– Business Development Analyst, Bruce Power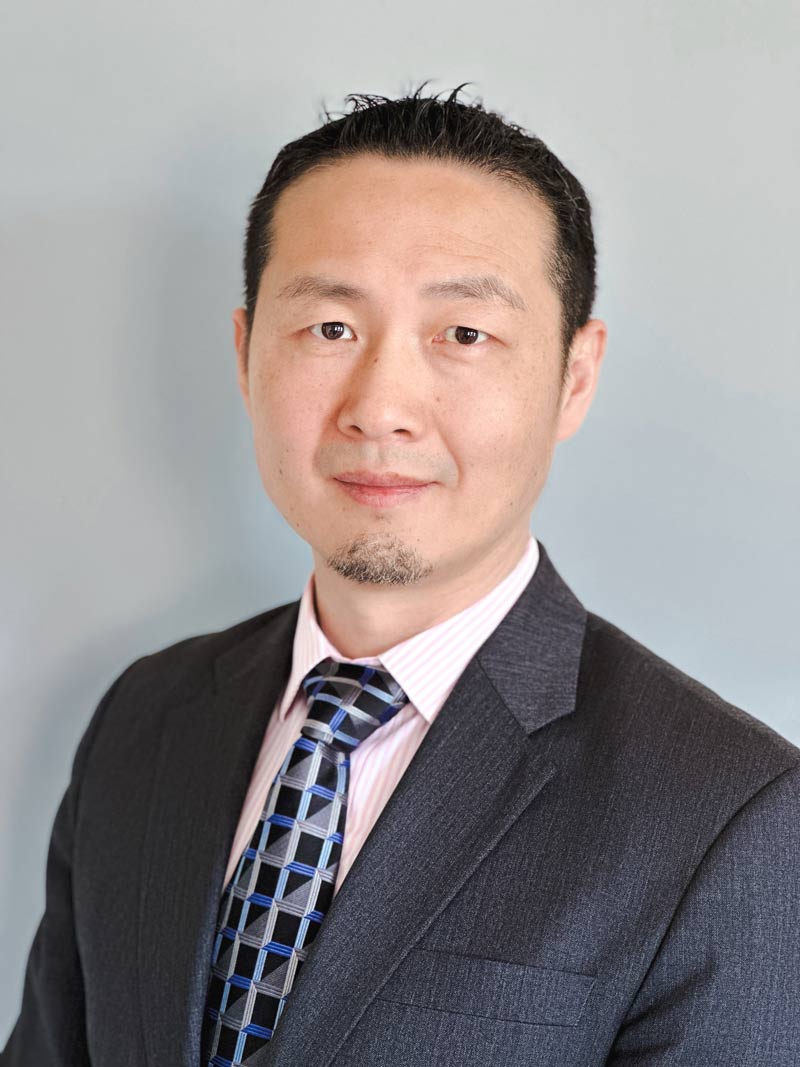 Alvin Zhang, MBA, FRM, serves as the Business Development Analyst for Bruce Power Net Zero. In this role, he is responsible for assessing the viability of commercial business opportunities and developing complementary clean technologies for nuclear energy, with the aim of helping Bruce Power and Ontario achieve their Net Zero targets. His primary focus is on evaluating and developing clean energy credits, energy storage, low-carbon hydrogen, clean synthetic fuels, and electric vehicle charging infrastructure.
Prior to his current position, Alvin held several roles in portfolio risk management, power trading and energy market development, accruing over a decade of experience in the energy market. He strongly believes that nuclear power and proper market design are crucial foundations for achieving global decarbonization.