Bruce Power positively impacts millions of people.  Aside from providing carbon-free electricity for the consumers of Ontario, Bruce Power also benefits the world's health care system through the production of medical isotopes.
For more than 30 years, Bruce Power has been a critical supplier of medical isotopes worldwide. These medical isotopes are vital resources to the global medical community.
Bruce Power is committed to continuing to innovate and seek new ways to expand the types of isotopes it produces. An exciting project is underway, brought together through partnership with Bruce Power, Isogen, and Saugeen Ojibway Nation. This project builds on Bruce Power's existing isotope production, expanding the scale and availability of medical isotopes increasingly being used in innovative nuclear medicine applications worldwide.
By joining forces with the health care sector and research facilities, nuclear energy producers like Bruce Power can continue delivering life-saving medical isotopes to hospitals around the world – improving the quality of life of millions of people in the process.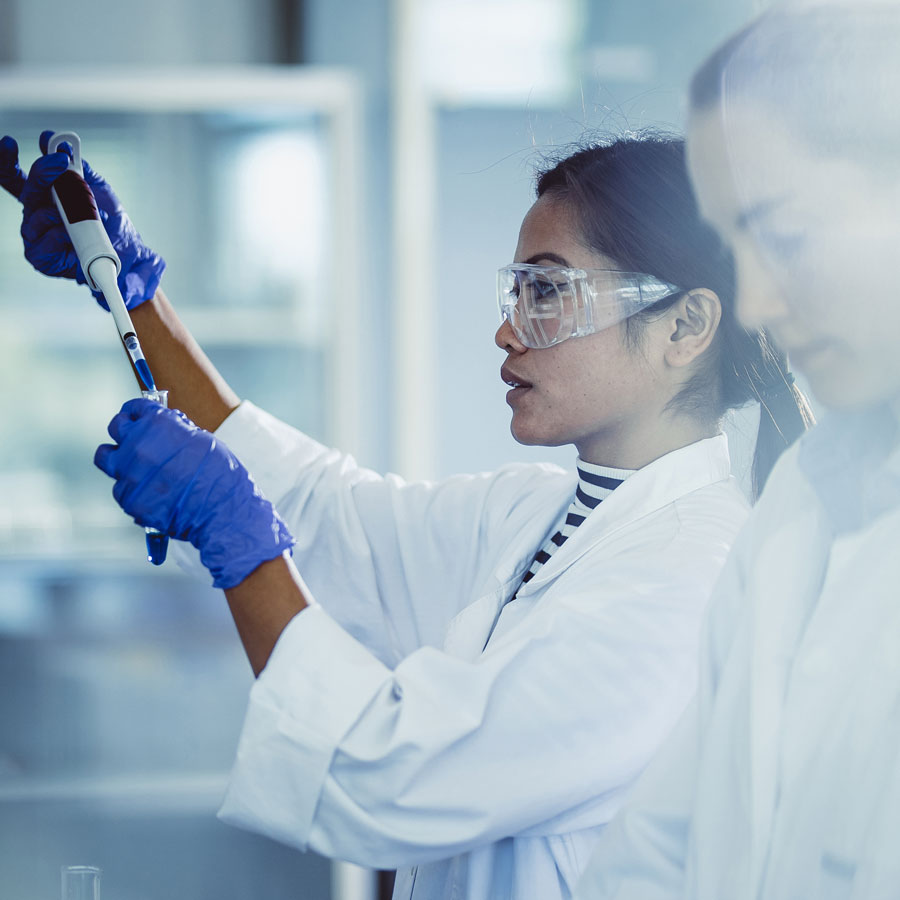 Cobalt-60: Bruce Power's Isotope Legacy
For decades, Bruce Power has been a reliable source of cobalt-60, which sterilizes 40% of the world's single-use medical devices.
Bruce Power has been a reliable supplier cobalt-60 for Nordion, an Ottawa-based company, for over 30 years. Bruce Power's cobalt-60 is used in Gamma irradiation to sterilize single-use medical devices and equipment such as syringes, gloves, implantable devices, and surgical gowns and masks. 
Cobalt-60 provided by Bruce Power was critical through the COVID-19 pandemic. Due to high demand, the need for single-use medical equipment increased. While other sterilization methods take up to seven days before products are available for use, Gamma irradiation technology using cobalt-60 can process such materials within a day.
Cobalt-60 irradiation sterilizes equipment more quickly and in larger volumes than other forms of sterilization, ensuring more supplies can get out to the front-line health care workers and hospitals, even as demand for these items has increased.
Medical-grade cobalt-60 is produced by Bruce Power to be used in radiation therapy for the treatment of complex brain cancers and conditions through non-invasive procedures like the Gamma Knife.
Lutetium-177: Powering Medical Innovation
In 2019, Bruce Power partnered with Isogen, a joint venture between Framatome and Kinectrics, to undertake a first-of-its-kind solution to produce urgently needed medical isotopes leveraging Bruce Power nuclear infrastructure as the backbone. 
The innovative project is utilizing a made-in-Ontario Isotope Production System (IPS) that was installed in Bruce Power's Unit 7 reactor in the fall of 2021 and early 2022. Opportunities to install additional IPS will be considered throughout the course of the Life-Extension Program currently underway at Bruce Power.
The IPS is a first-of-its-kind solution to produce short-lived medical isotopes in a commercial nuclear reactor. This system will be a game changer in the global medical isotope supply chain, providing unprecedented capacity, redundancy, and scale for medical isotope production.
Bruce Power is first using the IPS to produce lutetium-177 (Lu-177), a medical isotope which is currently used to treat neuroendocrine tumors and prostate cancer. Targeted radionuclide therapy using Lu-177 allow doctors to target and destroy cancer cells, while limiting harm to healthy tissues.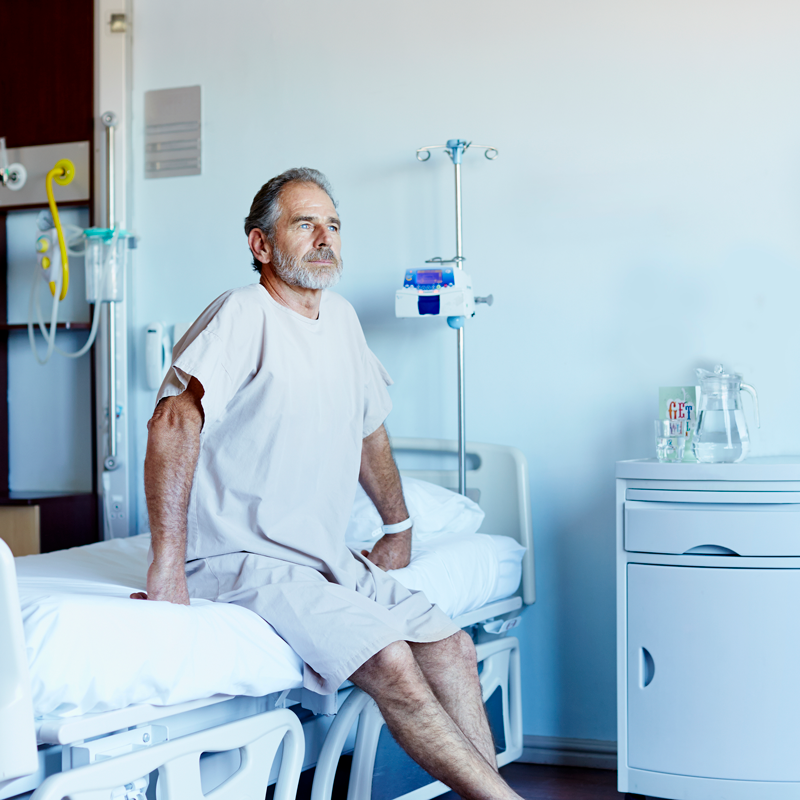 Saugeen Ojibway Nation (SON) Isotope Partnership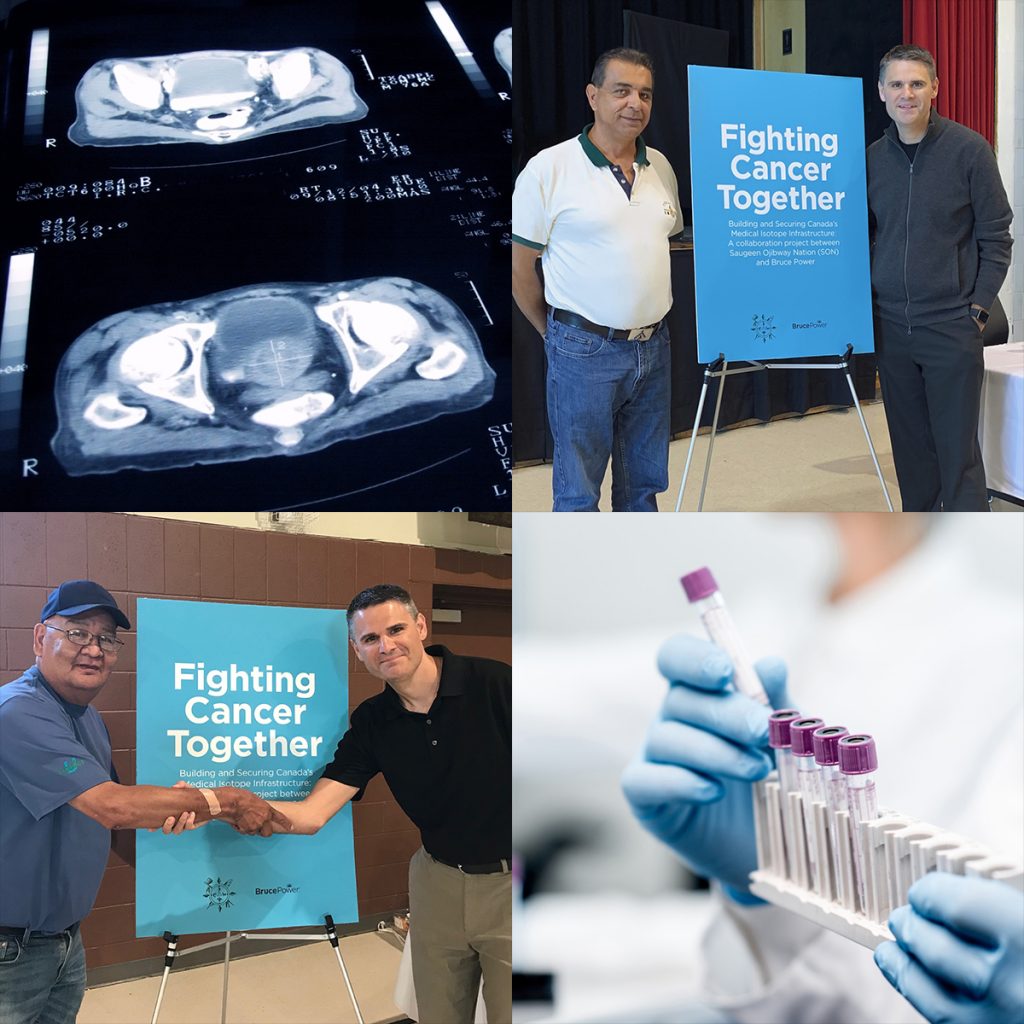 Bruce Power is proud to engage in meaningful partnerships in pursuit of innovation in the Canadian medical isotope supply chain.
In 2019, a historic partnership to produce and market medical isotopes was launched between Bruce Power and the Saugeen Ojibway Nation (SON), comprised of the indigenous communities of the Chippewas of Nawash Unceded First Nation and the Chippewas of Saugeen First Nation.
The project name, "Gamzook'aamin aakoziwin" translates to "We are teaming up on the sickness." The Anishinaabemowin (Ojibwe or Anishinaabe language) name was developed through consultation with SON Community knowledge holders and elders.
This partnership will see SON and Bruce Power jointly market new isotopes produced at Bruce Power to the global medical community, creating new economic opportunities within SON territory.
Learn more at www.fightingcancertogether.ca