Bruce Power has been a global leader in the production of medical isotopes for more than 35 years and is proud of the role it continues to play in powering medical innovation.
Bruce Power's isotopes are used every day:  in the global fight against cancer, to keep hospitals clean and safe, combat disease, and sterilize food against pathogens. 
Medical isotopes are providing a foundation to advance research in cancer treatments and procedures to help save lives. As we look to the future, innovations in medical isotopes are providing a pathway for researchers and healthcare professionals to improve lives through targeted cancer therapies.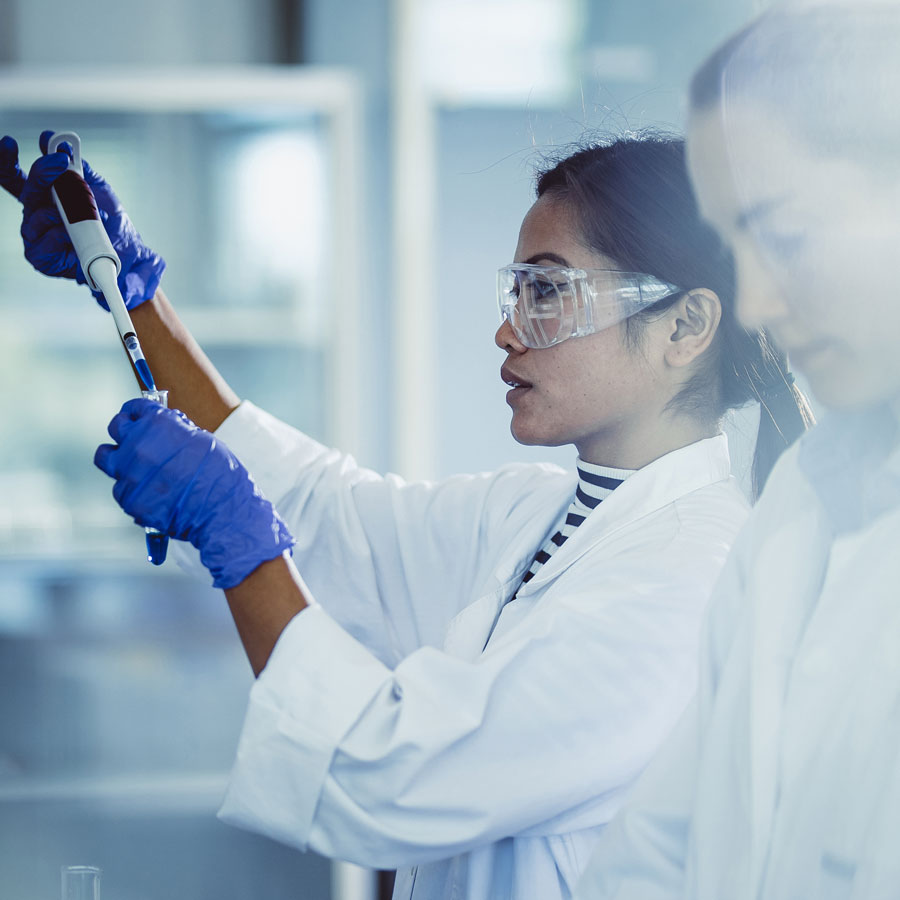 Cobalt-60: Bruce Power's Isotope Legacy
For more than 35 years, Bruce Power has been a reliable source of cobalt-60, which sterilizes 40 per cent of the world's single-use medical devices.
Bruce Power is a reliable supplier cobalt-60 for Ottawa-based Nordion, a leading global provider of medical isotopes and gamma irradiation technology. Bruce Power's cobalt-60 is used in Gamma irradiation to sterilize single-use medical devices and equipment such as syringes, gloves, implantable devices, and surgical gowns and masks. 
Medical-grade cobalt-60 is produced by Bruce Power to be used in radiation therapy in the treatment of complex cancers and conditions through non-invasive procedures like the Leksell Gamma Knife and the GammaPod.
Lutetium-177: Powering Medical Innovation
Bruce Power is the first commercial nuclear power reactor in the world to produce lutetium-177, a short-lived medical isotope, using a first-of-a-kind Isotope Production System (IPS). 
Lutetium-177 is used in precision oncology for targeted therapy of a growing number of cancers, including neuroendocrine tumours and prostate cancer.
The IPS provides unprecedented capacity for isotope production. Bruce Power's continual operations 24-hours a day, seven days a week means a consistent supply of cancer-fighting isotopes. The IPS was designed and installed at Bruce Power by Isogen, a joint venture between Framatome and Kinectrics.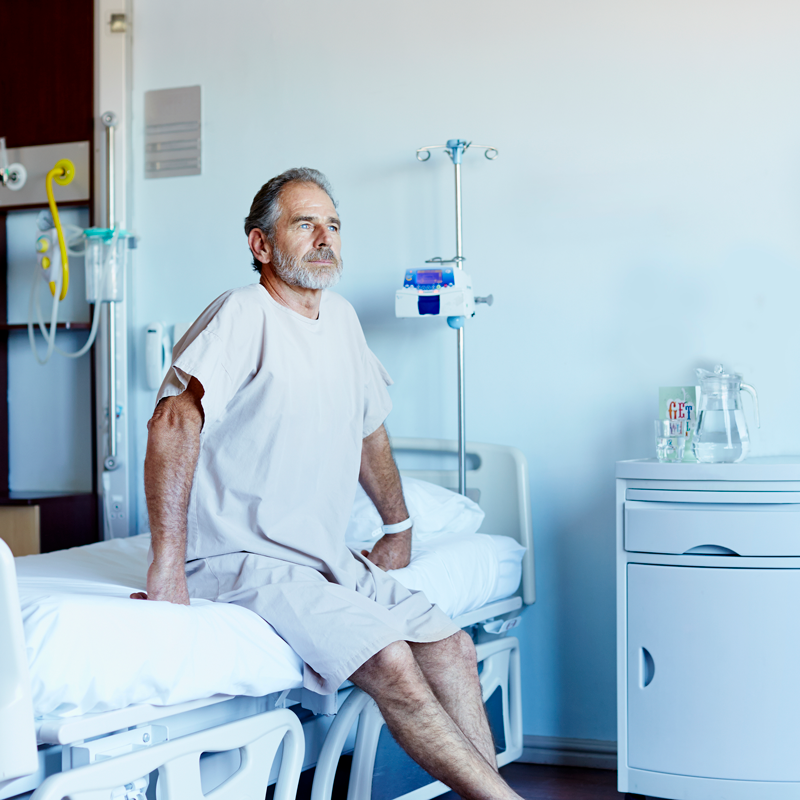 Saugeen Ojibway Nation (SON) Isotope Partnership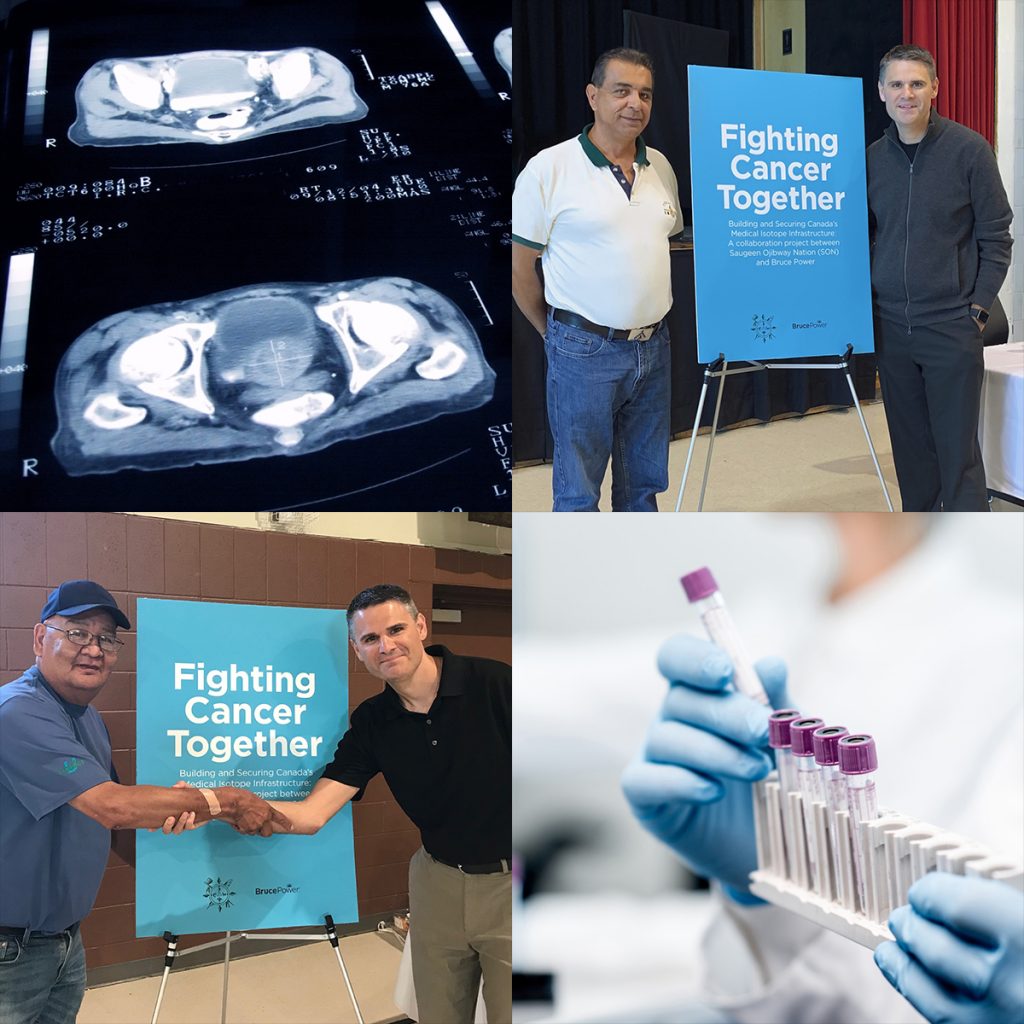 Bruce Power is committed to working toward true reconciliation and building partnerships that offer real and tangible benefits for Indigenous communities.
In 2019, Bruce Power partnered with the Saugeen Ojibway Nation (SON) in an historic collaboration to market medical isotopes. The partnership, "Gamzook'aamin aakoziwin," which translates to "We are teaming up on the sickness," includes an equity stake for SON and a revenue-sharing program that provides direct benefit to the community for marketing of current and new isotopes produced through the IPS.
The Gamzook'aamin aakoziwin partnership is supporting the global fight against cancer while creating new, meaningful economic opportunities within SON Territory. It is a demonstration of Bruce Power's recognition that the next 50 years of Bruce Power operation in SON Territory must be different than the past as we move forward, fighting cancer together.
Learn more at www.fightingcancertogether.ca