At Bruce Power, #SafetyFirst is something we expect our employees and everyone doing work on our site to keep top of mind every day. Our number one priority is to make sure every person that comes to work at our site leaves our facilities safe and healthy.
During this extremely challenging time facing COVID-19, Bruce Power continues to put into place preventative measures to protect employee safety, and ensure we have plans in place to safely and reliably provide the province with electricity.
This page is a roadmap to the latest information released by Bruce Power around the COVID-19 pandemic. We also encourage you to follow our social media channels to keep up to date on our initiatives to keep our employees, our families and our communities safe.
Helpful COVID-19 Resources
Bruce Power's COVID-19 Updates
2021-06-28
Hon. Sylvia Jones visits site and commends collaboration between Public Health, corporate partners The Hockey Hub mass vaccination centre, located at the CAA Centre in the Region of Peel, is on track to deliver nearly 50,000 vaccinations to support the … Read more
---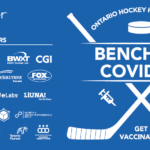 2021-06-23
Bruce Power and partners donate $20,000 to support vaccination clinic in Hamilton HAMILTON, ON – June 23, 2021 – ArcelorMittal Dofasco, Canada's largest flat roll steel producer has set up a COVID-19 community vaccine clinic in Hamilton, Ontario. Bruce Power … Read more
---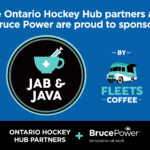 2021-06-22
Donation of $15,000 from Bruce Power and partners aims to help overcome vaccine hesitancy in COVID-19 hot spots Fleets Coffee, a Toronto-based mobile coffee and technology company, partnered with Michael Garron Hospital, to use its fleet of trucks for pop-up … Read more
---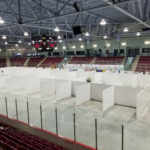 2021-06-14
The 50-bed pop-up facility Bruce Power donated to the County of Essex last summer has proven crucial to the smooth and effective operations of the mass vaccination sites in Windsor and Essex County. The equipment, originally meant to assist battling … Read more
---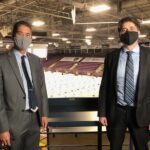 2021-06-12
Today, a team of clinical staff from the Grey Bruce Health Unit attended the Hockey Hub mass vaccination centre at the CAA Centre in Brampton to support in the fight against the Delta variant that is spreading in the region. … Read more
---
Page 1 of 5
Mental Health and Wellness Resources
It's okay to not be okay. Many of us are feeling the mental health impacts of COVID-19. The situation is stressful for everyone and it's normal to feel anxious or concerned. There are many resources out there to help. Let's be sure to look after ourselves, our families and our community.
Call 211 or visit 211.ca for community resources in your area, including food banks, housing support and mental health support. You can also reach out to these organizations: