At Bruce Power, #SafetyFirst is something we expect our employees and everyone doing work on our site to keep top of mind every day. Our number one priority is to make sure every person that comes to work at our site leaves our facilities safe and healthy.
During this extremely challenging time facing COVID-19, Bruce Power continues to put into place preventative measures to protect employee safety, and ensure we have plans in place to safely and reliably provide the province with electricity.
This page is a roadmap to the latest information released by Bruce Power around the COVID-19 pandemic. We also encourage you to follow our social media channels to keep up to date on our initiatives to keep our employees, our families and our communities safe.
Helpful COVID-19 Resources
Bruce Power's COVID-19 Updates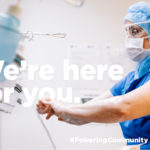 2020-09-23
Almost eight months since the COVID-19 health crisis changed the everyday lives of Canadians and people around the world, Bruce Power hasn't wavered from its commitment to protecting and keeping its workers and communities safe. The company has put a … Read more
---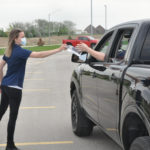 2020-09-17
Bruce Power's leadership role in helping Ontario during the fight against the COVID-19 health crisis is being recognized by Canadian Manufacturing magazine as the Services award winner of the Responding to COVID-19: Industry Leadership Honours. Mike Rencheck, President and CEO … Read more
---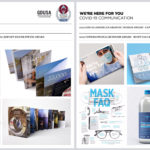 2020-09-11
Bruce Power is being honoured with two Stevie® Awards from the 17th annual International Business Awards®. The company's acclaimed creative strategy team is receiving a Silver award in the Best Annual Report category for its 2020 Powering The Future report. … Read more
---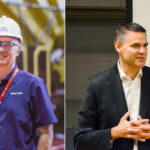 2020-09-10
Mike Rencheck, President and Chief Executive Officer, and James Scongack, Executive Vice-President, Corporate Affairs and Operational Services, are being honoured as Gold winners of the prestigious 2020 CEO World Awards. The SVUS Awards®, organizers of the world's premier business and … Read more
---
2020-09-09
Bruce Power and BWXT Canada Ltd. (BWXT) announced today they are collaborating on several projects to advance the made-in-Ontario economic recovery program, including an estimated $55-million contract for BWXT to perform fuel channel maintenance on Bruce Power's Unit 3 nuclear … Read more
---
Page 1 of 11
Mental Health and Wellness Resources
It's okay to not be okay. Many of us are feeling the mental health impacts of COVID-19. The situation is stressful for everyone and it's normal to feel anxious or concerned. There are many resources out there to help. Let's be sure to look after ourselves, our families and our community.
Call 211 or visit 211.ca for community resources in your area, including food banks, housing support and mental health support. You can also reach out to these organizations: