Ontario needs nuclear power as it forecasts an unprecedented increase in demand for clean electricity in the coming years. Canada's clean energy transition places demands on the electric system to be net zero by 2050.
In its Pathways to Decarbonization (P2D) report, Ontario's Independent Electricity System Operator (IESO) outlined the need for 17,800 MW in new nuclear capacity to help the Province reach its electrification and net zero goals. The report highlighted actions the government can take now to start down the path to Net Zero by 2050, including beginning the planning, siting and environmental assessment work needed for expanded nuclear generation.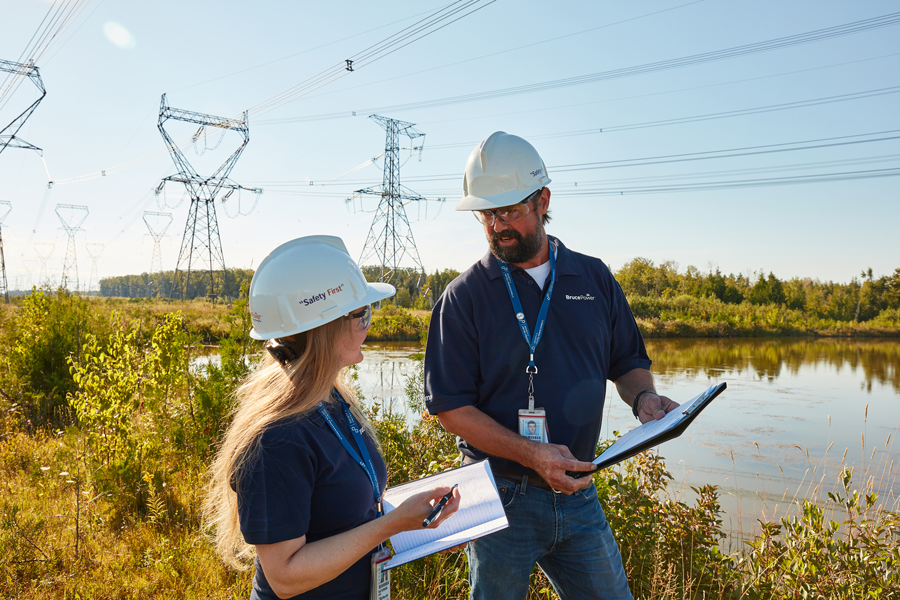 Bruce Power plays a significant role in the clean energy transition and is beginning the planning, siting and environmental assessment work that would be required to expand the Bruce site to support the governments' clean energy needs. The work once completed would enable future decisions to advance a potential new nuclear facility on the Bruce Power site, with the aim of providing optionality for the Province as it plans for future electricity generation and achieving Net Zero by 2050 goals.
Bruce Power produces 30 per cent of Ontario's electricity on a 2,300 acre site which has significant space for expansion, while protecting the environment.
Bruce Power is well-positioned to expand its already leading role within Ontario's clean electricity grid, and global supply of cancer-fighting medical isotopes. As we explore our path forward, we will ensure any plans for the future of our site will be carried out in close collaboration and engagement with Indigenous communities, local municipalities, and the public.
Sign up to receive updates on future planning for the Bruce Site
Indigenous Consultation and Engagement
The Bruce Power site is located on the eastern shore of Lake Huron near Tiverton, Ontario, within the traditional territory of the Saugeen Ojibway Nation (SON) and the traditional harvesting territory of the Historic Saugeen Métis (HSM) and the Métis Nation of Ontario (MNO).
Bruce Power remains committed to fostering a strong connection and meaningful engagement with our Indigenous partners which includes  partnerships to increase Indigenous employment, procurement, training and business opportunities. One example of this is Bruce Power's partnership with the SON to jointly market medical isotopes, which includes a revenue-sharing program that provides a direct benefit to the community.
Bruce Power's commitment to meaningful engagement with local Indigenous communities means we will continually seek opportunities to expand our partnership  in a way that reflects the community's unique needs and interests.