Bruce Power goes to great lengths to ensure it has minimal impact on its surrounding environment.
Monitoring ensures no impact of operations
Although we are one of the most important power producers in Ontario, we go to great lengths to care for our own backyard.
Our 2,300-acre site is home to six kilometres of Lake Huron shoreline, containing more than 464 species of plants and more than 275 species of wildlife, which includes 61 varieties of fish, 159 bird species, 23 kinds of reptiles and amphibians,  and 34 types of mammals.
We care deeply about people and the planet while generating carbon-free electricity for over 30 per cent of Ontarians. That's why we have a thorough environmental program that monitors, tracks, and analyzes air, water, precipitation, and
aquatic samples, including fish, sediment and sand, to ensure our natural environment is not harmed by our operations. We also have an extensive Environmental Monitoring Program which ensures, through measurement, sampling and analysis, that the health of the environment and people are protected.
Sampling and analysis of the local area gives Bruce Power a baseline to compare against in the unlikely event that site operations ever had a measurable impact. Bruce Power uses various methods to gather the data that is used to determine any potential impacts to the surrounding environment.
Many local farmers have shared their meat, milk, eggs, grain, vegetables, honey, and soil so we can ensure our operations do not adversely impact local agriculture. This successful monitoring program has proven – year over year – that living next door to a nuclear facility has no negative impact on people, animals or agriculture.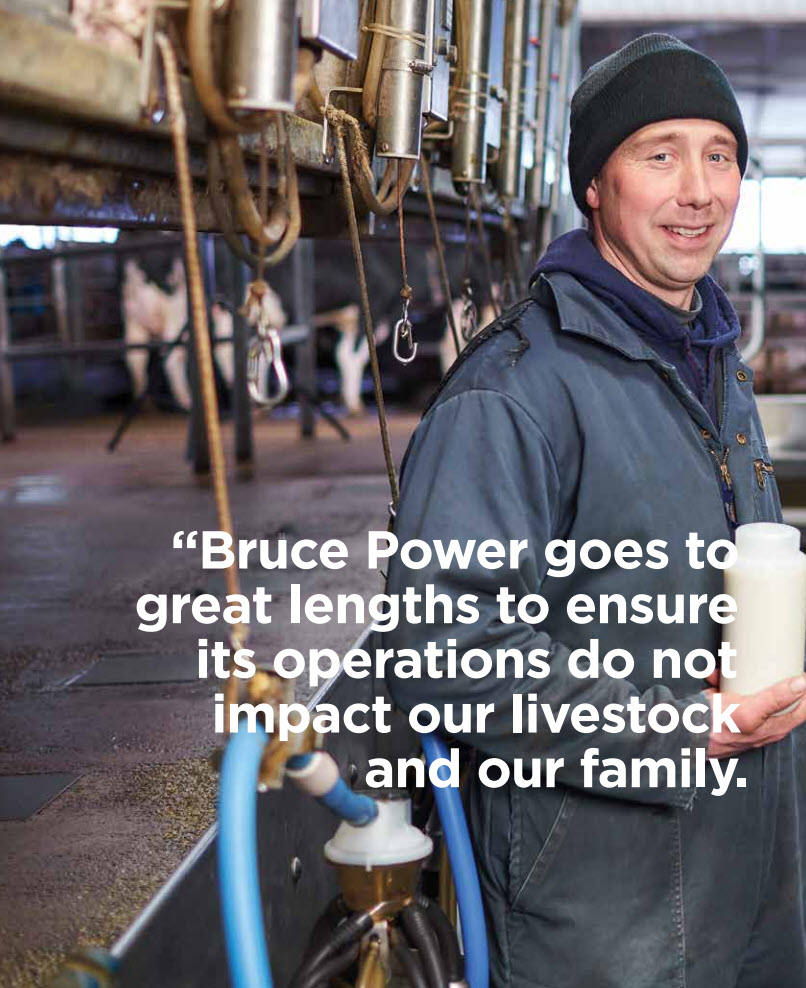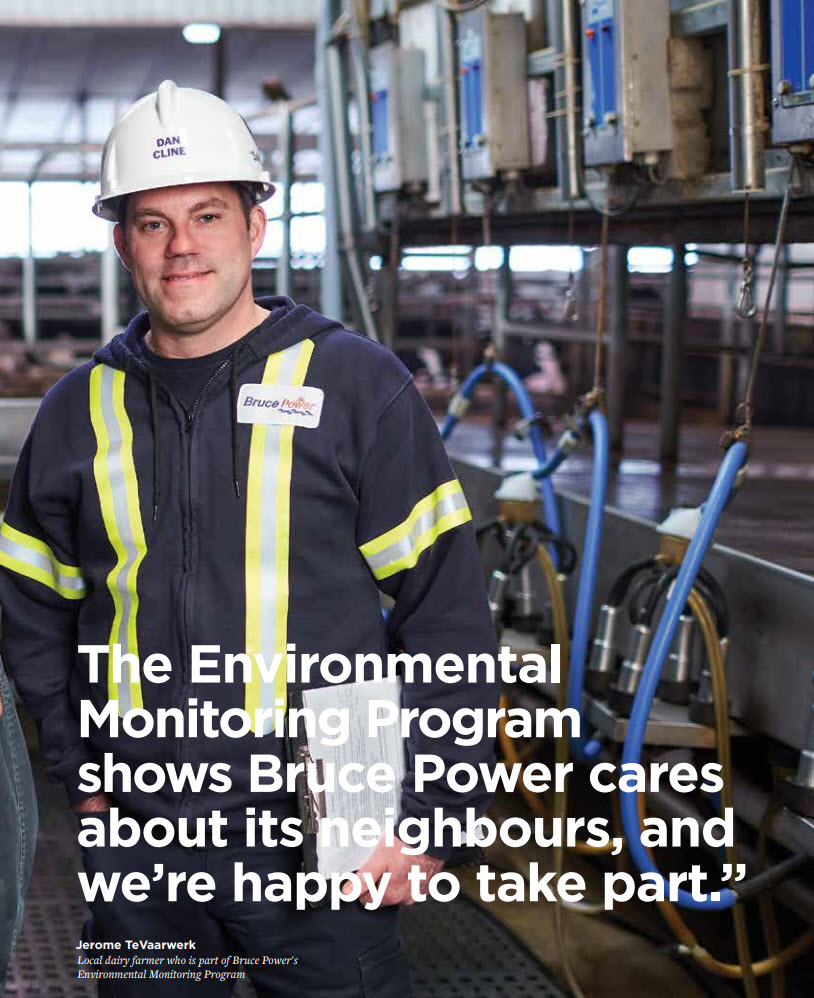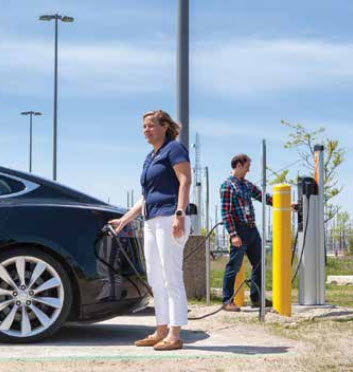 FEATURED: ELECTRIC VEHICLES
Plug in at the Visitors' Centre or across Ontario
In 2018, Bruce Power continued to expand its Electric Vehicle charging station program, which has seen nearly a dozen stations installed for public access throughout Ontario at educational institutions, conservation areas, in the heart of communities,  and at our Visitors' Centre. As Electric Vehicle technology continues to improve, Bruce Power has been a leader in expanding the infrastructure for the future of transportation.