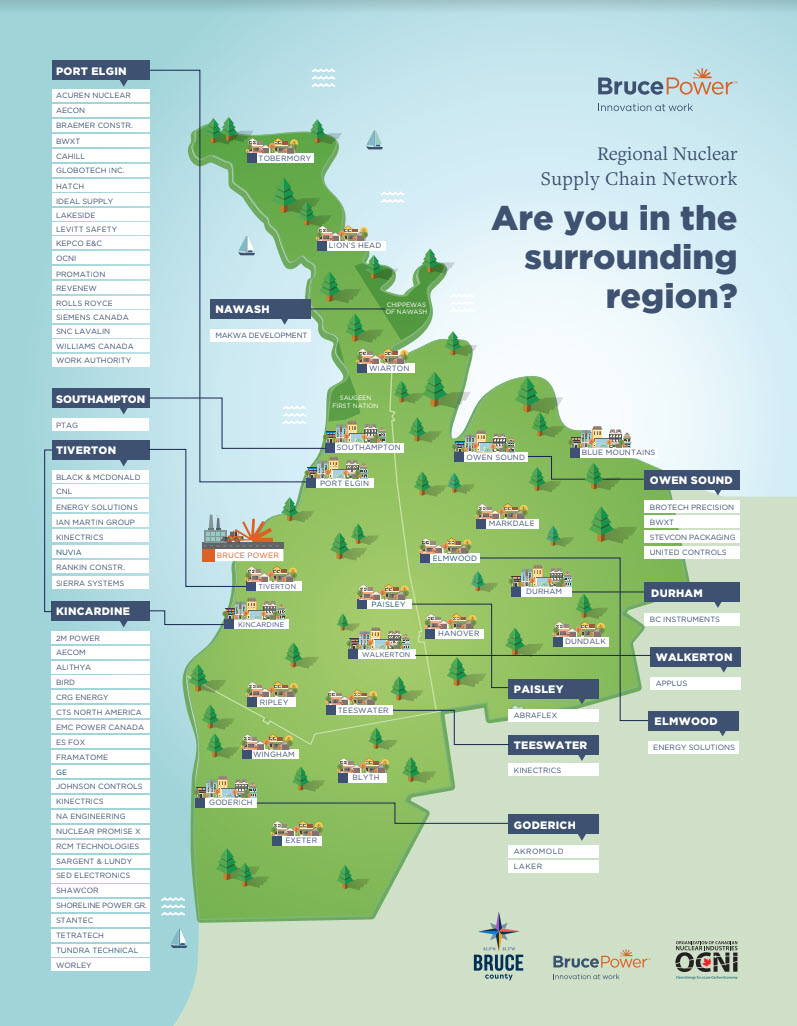 Join Bruce Power's regional supply network
Bruce Power and the County of Bruce have teamed up to establish a regional Economic Development and Innovation Initiative to leverage economic opportunities for communities in Bruce, Grey and Huron counties, given Bruce Power's multi-year, multi-billion investment program.
A jointly funded Business Investment Specialist position has been established to create a single interface to facilitate a range of economic development and innovation ideas as part of the multi-year investment program at Bruce Power, in addition to the company's core economic impact through operations. The position focuses on assisting suppliers in locating to the area, and to access a range of resources and information to help ensure a successful transition for the company and its employees.
In addition, we have established a multi-stakeholder Advisory Committee, to bring together key leaders and organizations from across the region to support the development of a Nuclear Industry Investment Strategy and advance community readiness to support investment opportunities.
For assistance in expanding your local presence, contact:
Jessica Linthorne, Director, Clean Energy Frontier, at the Nuclear Innovation Institute.
Visit our Careers page for additional local supplier career information.